Greenbelt Home Advantage Program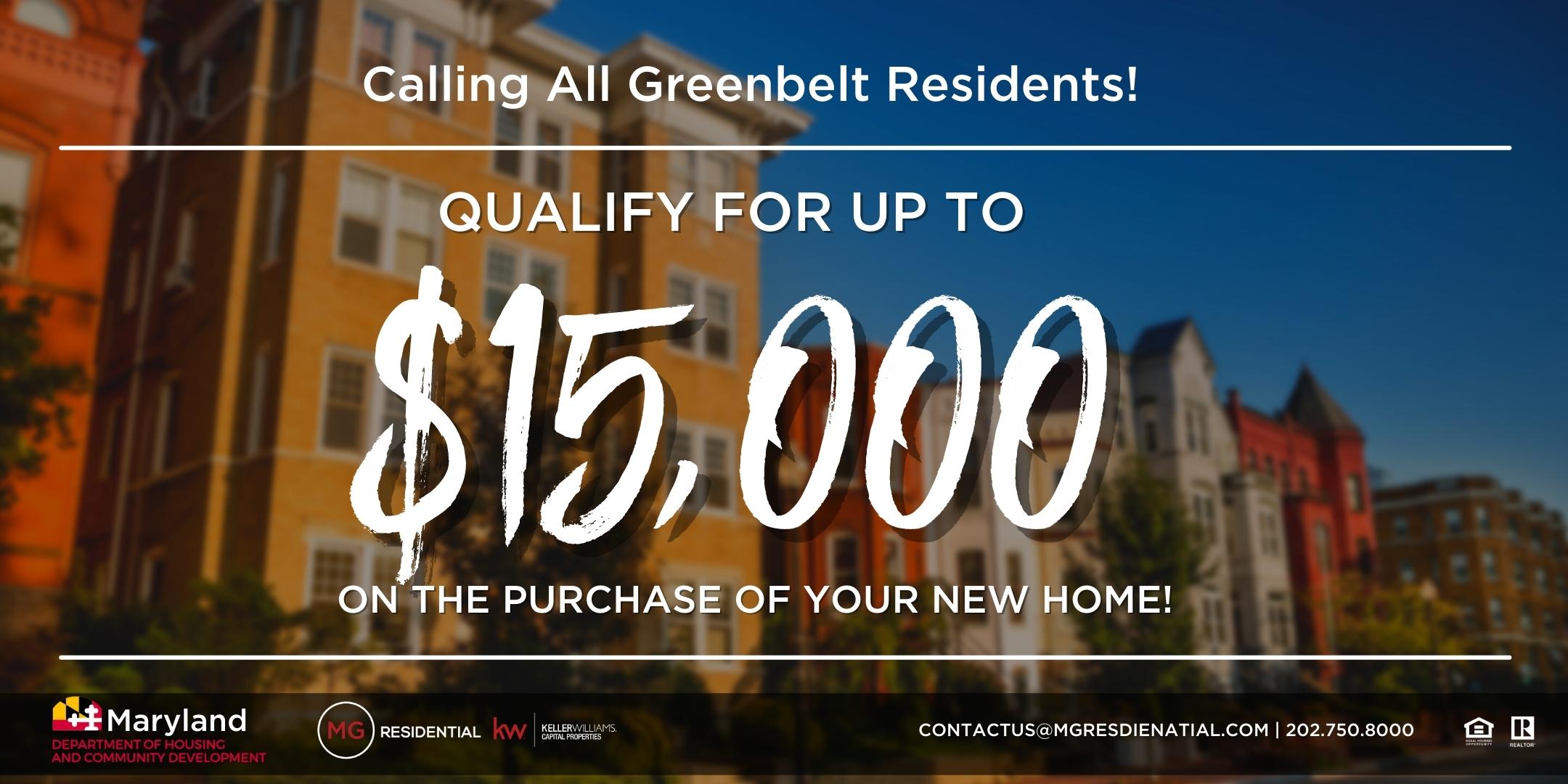 Great news from the Maryland Department of Housing and Community Development! Below is an exciting new offer called the Greenbelt Home Advantage program. If you know anyone who currently lives in Greenbelt, MD, and is interested in purchasing a home, this NON-REPAYABLE GRANT could be the perfect resource for them.
To encourage and assist homeownership opportunities for current renters, the City of Greenbelt is offering a generous grant in the amount of $15,000. The funds are non-repayable.
HIGHLIGHTS OF THE PROGRAM INCLUDE:
The home buyer must currently rent in Greenbelt for a minimum of 12 months, consecutively, prior to the home purchase.
This grant is only available for purchases within the City of Greenbelt (zip code 20770).
The grant funds can be used for closing costs and/or down payment for FHA, VA, USDA, Conventional, or Freddie Mac loans.
Requirements are determined by loan type and the Agencies, US BANK, and Mortgage Insurance Companies.
Greenbelt Home Advantage Grant funds may not be used in combination with other CDA down payment assistance products
Partner Match funds are not available with this program. However, assistance from employers, builders, non-profits, etc. may be layered with this product but will not be matched by CDA funds.